Intel® Select Solutions
Intel is driving the next wave of data center innovation with Intel® Select Solutions, based on Intel® Xeon® Scalable Processors. Intel Select Solutions are verified solutions configurations that are aimed to speed selection and deployment of data center and communications network infrastructure. The solutions are developed from deep Intel experience with industry solution providers, as well as extensive collaboration with the world's leading data center and service providers.
Delivering workload-optimized solutions that accelerate and simplify the process of selecting the hardware and software for today's data center workloads and applications, Intel Select Solutions empower today's enterprises, cloud service providers, and communication service providers to confidently make the right purchasing decisions.
Accelerate deep learning development and deployment on an optimized, verified infrastructure based on Apache Spark*.
Huawei FusionStorage is scale-out storage, designed for enterprise cloud architecture, that scales performance and capacity on demand.
Build a simple, security-enabled, agile software-defined hybrid cloud with Intel® Select Solutions for VMware Cloud Foundation.
The Intel Select Solution for NFVI delivers a choice of optimized virtual network configurations verified for complex communications workloads on agile and reliable infrastructure.
Intel® Select Solutions for Microsoft SQL Server* deliver a choice of verified and optimized solution configurations for a scalable, hybrid database platform.
The Intel Select Solution for VMware vSAN offers a rapid, seamless path to extended storage virtualization with a hyper-converged solution optimized for peak performance.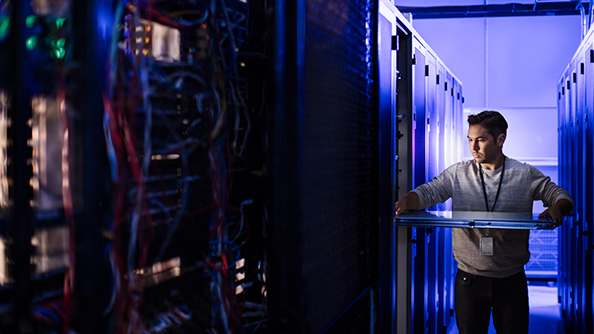 Intel® Select Solutions for Simulation and Modeling are optimized for common HPC applications to help accelerate product design with greater levels of customization and optimization.
Intel Select Solutions for Genomics Analytics ease deployment and speed time to genomic pipelines for life sciences research and healthcare treatment insights.
Intel® Select Solution for Windows Server Software Defined Storage* offers configurations designed to accelerate traffic between nodes in the cluster and improve total cost of ownership.
The Intel Select Solutions for uCPE reduce complexity in deploying a broad set of network services.
Intel® Select Solutions for Professional Visualization are performance-optimized for highly scalable simulation and visualization applications, creating high-fidelity images that help gain deeper, faster insights in science and industry.
Intel® Select Solutions for Microsoft Azure Stack* enables delivery of Azure Services from on-premise datacenters, including all-flash storage architecture options to provide additional performance
The Intel Select Solutions for Red Hat OpenShift Container Platform delivers a turnkey, end-to-end solution to accelerate your path to an enterprise-grade container solution.